WHAT TO CONSIDER
In order for your fire alarm system to work the right way, they need to be maintained frequently.
What does that mean for you?
That means you need to have your systems inspected and maintained by experts on a regular basis to make sure they'll work when it counts the most. That could be once or twice a year, or more often depending on the Authority Having Jurisdiction (AHJ) or insurance provider.
Fire alarm system checks often run anywhere from $200 to $2,500 -- depending on the building and the time it takes to perform the test. Going without a test could leave you liable for any damages that occur during an emergency. And those costs could be much higher. Plus, it's the law.
WHAT WE DO
Our experts can help you test, maintain and support your fire safety systems to not only keep you compliant with the law, but also to keep your employees, customers, patients, or students safe.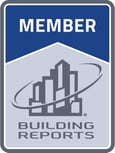 Our technicians hold up to level 3 certifications from NICET, or the National Institute for Certification in Engineering Technologies, and we follow the Codes and Standards set by the National Fire Protection Association (NFPA).
We've also partnered with BuildingReports, a leading technology resource that offers on-demand and comprehensive compliance reporting, helping us improve the inspection process and provide greater transparency for business owners and safety officials alike.
What's our top priority? It's to keep you safe, compliant, and working without worry. Schedule an inspection today to see how we can help you create a safe environment and remain compliant.