It's been more than two years since the pandemic disrupted how organizations of every size work and stay connected. Most companies adopted new hybrid collaboration tools to make working from anywhere easier, but we all continue our effort to simplify communication and collaboration. For example, maybe your organization is:
Using a "temporary" solution you deployed in Spring 2020.
Wishing you could get more value out of Microsoft Teams than you currently do.
Navigating your return-to-office and realizing you don't have the right solution in place.
If you're struggling with any of these areas, we can help through our Microsoft consultancy, Magenium.
Who is Magenium Solutions?
AVI added Magenium Solutions to our company portfolio in 2018. They're a Gold-certified Microsoft Consulting partner with 12 Gold competencies, putting them in the top 1% of all Microsoft partners worldwide. The decision to acquire Magenium was an easy one because:
We anticipated more companies would implement Microsoft tools to enable strong workplace collaboration.

Our enterprise customers wanted deeper Microsoft integration skills, including Office 365, Teams, Azure integration, Business Intelligence, and more.
Magenium doubled in size in just two years (2020-2022), and our AVI and Microsoft Consultancy engineers deployed more than 16,000 Teams rooms in this same period. In addition, Magenium helps clients with:
Teams

adoption, governance, and training.

Teams Meeting Workshops (delivered virtually).

Kitted Teams Rooms.

Room Interoperability.

Microsoft Teams Room product bundles from Crestron, Poly, Logitech, and Yealink.

Ongoing Room System management.
Hybrid Collaboration & How AVI Solutions Help
As our Microsoft Consultancy team works with companies across industries, they hear some consistent themes and pain points from customers.

Hardware vs. Technology
In the world of unified collaboration and video conferencing tools, there are two essential parts to the equation: AV technology and hardware. Not every AV solutions provider has expertise in both. With our Microsoft Consultancy in place, AVI has both sides covered. Our teams lead with technology and the AV hardware compliments the solution. This allows us to collaborate on how to design and solve the best Teams solution for every customer.
Return to Office and Employee Expectations
Some companies return to the office only to realize they don't have the necessary collaboration tools they grew accustomed to while remote. So, they need to identify the spaces that need to be video-enabled – and what those spaces should look like.

These decisions go beyond adding a new video display to a conference room. In today's hybrid workplace, it's essential to give employees a reason to come to the office. This means providing the right tools and technology that fits the space and is also easy and fun to use. Only then can collaborative work take flight.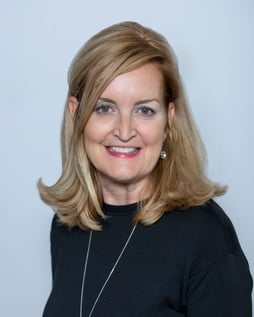 Peggy Martinus, AVI's Director of Microsoft Alliance, puts it this way: "What we see in the marketplace right now is a desire for employees to have those valid reasons to come back to the office. Maybe it's to collaborate with a work team or meet face to face with a customer or vendor. To accommodate the return to office demands, organizations need to make their office environments a more enticing place to work. Easy-to-use, collaborative technology plays a huge role in that."
Adding Technology to New Spaces
As companies re-examine their use of space, we've also noticed a trend of shifting the focus outside conference rooms to other workspaces. For example, if you have a cafeteria, an open atrium, or a large gathering place, adding video capabilities to these spaces provides employees with new tools and environments to use to connect, communicate and collaborate with each other.
User Experience in a New Video-as-the-Norm World
When users click to join a video conference, they want it to work efficiently from any device – whether that's a personal mobile device, a work computer, or a tablet. Our Microsoft Consultancy can deliver a low-friction, device-agnostic user experience with video communication sitting squarely at the center of every engagement.
Managed Services and Support
Not every company has an IT team large enough to stack the implementation and management of unified collaboration tools on top of their workload. So, while some companies want to manage their meeting / collaborative spaces internally, others prefer to let AVI and Magenium proactively manage and monitor them. Our Microsoft Consultancy service includes this option for the ongoing support of all things related to Teams.
Worldwide and Best-in-Class AV Tools
Do you need to enable your office and remote workers to collaborate better regardless of where they are? AVI Systems and our Microsoft Consultancy help organizations harness the latest innovations to improve communication, grow their business, boost productivity, stay competitive, and reduce costs.