Once ICL Performance Products decided it was time to expand its Food Specialties Center, the global manufacturer realized it was going to need a technology update as well.
ICL is a manufacturer of functional ingredients for the food industry, as well as a wide variety of industrial and fire safety products. The company is a global leader in phosphate-based engineering and production.
The company's reach extends around the world with manufacturing sites, sales centers, and additional spaces. This made it even more crucial to have audiovisual (AV) solutions working in a way that's going to meet contemporary demands and expectations.
Download the case study to read more about how AVI Systems helped ICL achieve global connectivity.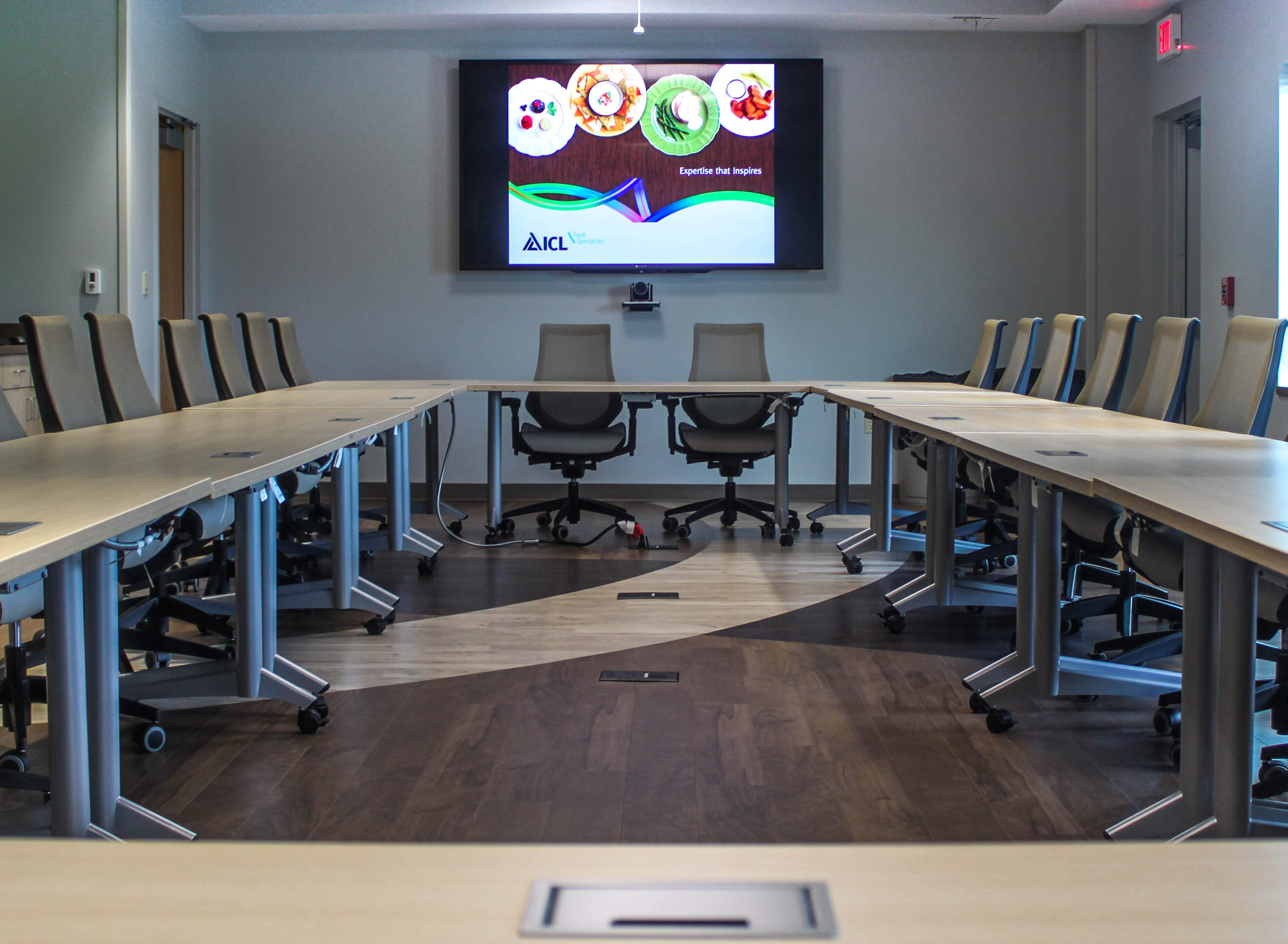 The Challenge
Before expanding, ICL's center boasted a basic AV setup – a pull-down screen and a ceiling-mounted structure – which left them lagging behind.
ICL wanted responsive support on AV matters. The company needed a more interactive solution to engage its clients and create an environment of seamless communication. And at the same time, the solutions needed to be easy to use so employees could adopt them without hassle.
"Having the technology to being too cumbersome for people to use, and not use it, that was a big fear," said Vince Machen, facilities coordinator at ICL.
Among ICL's goals for the new space was to have rooms for customer demos, featuring technology that left a lasting impression. To do this, Machen needed to find AV solutions that were going to hit the mark and bring this manufacturer up to speed.
This project was going to overhaul a great deal of the new center's space, including the lobby, conference and huddle rooms, and a test kitchen. Machen looked to AVI Systems as the ideal technology integrator.
---