Editor's Note: AVI Systems became a shareholder in, and a Regional Business Unit (RBU) of GPA in April 2020. AVI is GPA in the United States, just as GPA is AVI globally, and it's how we extend the market leading reputation and capabilities we have built within our regional brand at global scale. This is the first of three articles illustrating how the GPA global model enables each of our regional teams, and how that in turn delivers value and opportunity to regional and global enterprise customers alike.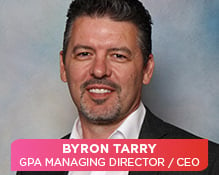 GPA is a representative of the new era of the collaborative shared economy. It's an organization built upon the value and importance of distributed and localized accountability and ownership in overcoming the complexity of global; yet exploiting the shared capability, efficiency, and opportunity of a singular global organization. We believe the GPA model of distributed ownership is the foundation to how we enable regional entrepreneurialism, innovation and specialization within the framework, structure, and opportunity of a global organization. It is through this progressive business model that GPA developed its footprint of more than 50 countries; powered by more than 4,000 employees; and generating more than $1 billion in AV/UC-related revenues annually.
But even beyond these practical realities, the GPA differentiator (and HOW we deliver a different, and thereby better, approach to global enterprise delivery customers) is a culture built upon core values like passion, diversity, fun, and trust. These are qualities that create more than just an organization, but a global community. We can't remove the complexities of global, but it's how we manage and mitigate them through the collaborative approach of our teams that we believe sets us apart from the crowd.
Of course, GPA is about more than "global delivery" specialization. It's impossible to ignore the domestic market leadership impact that global alignment enables. Whether simply through shared knowledge between regional teams or by leveraging specialized Center of Excellence resources and knowledge within specific regions, an "as one" mindset supports far more than just global opportunities. The specialized expertise of AVI's Microsoft practice, Magenium, allows GPA teams globally to draw upon the 60-plus highly specialized resources within a Gold-certified Microsoft Consulting partner. Just as specialized market leadership within our GPA teams in both France and Canada bring advanced broadcast skillsets and capabilities.
Shared innovation, knowledge share, and strategic alignment regionally or globally don't happen without a conscious structure and effort to enable it. This happens in many forms, but the pinnacle of these efforts is the annual GPA CEO Summit, a forum for the CEOs from each of our RBUs who set the culture and strategy of how our regional teams unite. Staged every September, this year's Summit was a virtual event due to the pandemic, but that didn't prevent a focus on the identification of regional and global business and industry trends ahead, and exploration of how we might best address them as a global organization.
While diverse in topics and activities, the core theme to the three days of this year's engagement was the rapid growth of the Smart/Digital Workplace. The discussion was led by another GPA Center of Excellence practice - in this case from our German Business Unit. It quickly becomes evident that not only will the fast-paced adoption of intelligent and adaptive buildings in the post-COVID Hybrid Workplace reality continue to surge in the coming year, but we are ideally placed to extend our user experience collaborative skillset beyond the meeting room. As the entire "office" becomes a hub and pivotal reason for employees to leave their work-from-home environments and return to the office, the opportunity for enterprise organizations to concurrently drive improved employee experience, energy and space optimization, and business productivity and efficiency, will become irresistible to many. More importantly, this will all occur with demand for comprehensive and integrated analytics and management while the organization remains adaptive and agile.
In the next article, I'll share more on the discussion and revelations from the CEO summit, including some of the trends and market demand for Smart Workplace that emerged. In the final article of the series, I'll share some of the actions we are taking as an organization to enable regional or globally centric customers to pursue this opportunity with us.
As with most organizations, we continually focus on being better tomorrow by challenging how to be different from today. When GPA was created nearly 15 years ago, it was, and always will, operate through a lens of Thinking Globally, Acting Globally, but Delivering Locally. I hope this gives you the confidence to engage us to help guide you through the human productivity and enablement goals you have at a regional or global scale, and in turn, allow us to become a true partner in your success.
For more information about GPA, visit https://www.avisystems.com/gpa-alliance