We live in a world where people can pay for groceries with their watch and even children can video conference from their smartphones, so it's easy to take the speed of today's technological advancements for granted.
Events like Integrated Systems Europe 2016 not only let audiovisual professionals connect with peers and the press, but they get an opportunity to examine ideas and improvements in the technology and the industry. We checked in with a few of our partners and were impressed by what we saw.
Panasonic wowed the crowds with 80" 4K displays mounted on industrial-strength robotic arms. They partnered with XPION and IBG to create these synchronized display systems that are calibrated for impressive visual experiences and designed to rent for live events.
Christie's projection technologies were also a hit. They showed off projection mapping displayed onto 3D cubes, projection cutouts, and more to showcase a growing number of possible uses.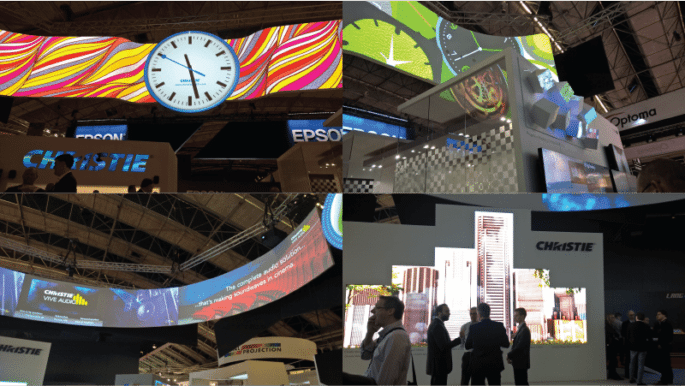 Sony unveiled a new stand, including a DOME to provide visitors with an immersive experience when displaying visualization and simulation technologies. Some attendees found the experience so overwhelming to the senses that they actually reporting being queasy. Sony also inspired visitors with some ceiling-mounted projection screens.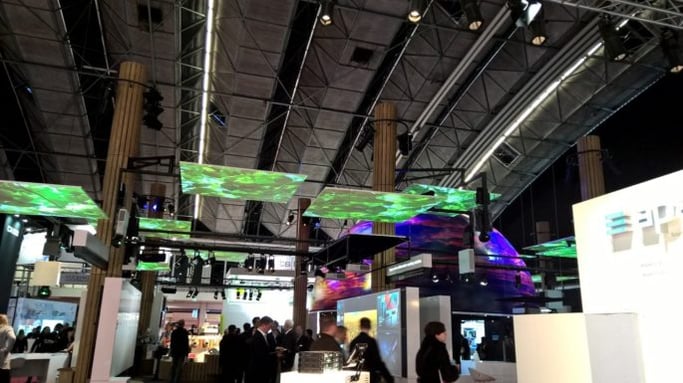 In addition to all the projection technology, one trend worth noting from the show was visual collaboration solutions like Prysm's cloud-based tools and "infopresence" solutions like the Mezzanine from Oblong Industries that allow companies to design immersive workspaces.
The Mezzanine comes with installed software that can be used with any display and video conferencing codec. The solution supports up to four meeting rooms which can then move content from one room to another.