The Internet of Things (IoT) isn't about things at all. It's about people and what their connected "things" allow them to do. Technology is continually changing the world in nearly every way, and it is blurring lines between work and home life significantly.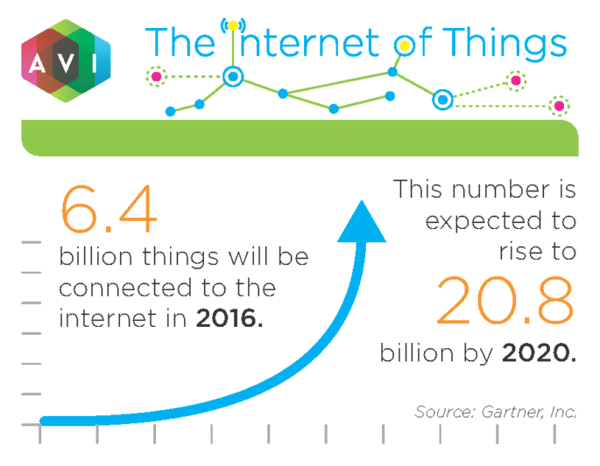 We know an increasing number of people are working at home and on the go. Even when we're away from the office, we can still be connected to it. And, thanks to IoT, it now goes both ways; we can stay connected to home even when we are away.
Travelers and in-office workers can check in on pets, stream nanny cams, see who's ringing the doorbell, turn off the home lights the spouse left on, or change the thermostat and turn on the sprinklers if they're going to be gone longer than expected. The list of options keeps going, and it continues to grow.
All this change means companies have to stay informed, adapt to the presence of different technologies in the office, as well as make some related policy decisions. If you allow employees to stream home video at their desks, will it impact your network or create privacy or liability issues? If employees can watch their families from the office, will they be more relaxed and focused, or will they be too distracted to get their work done?
Organizations are embracing the melding of work and home in a variety of ways, including providing employees with wearable fitness technology to improve well-being at home and at the office. However, there may be legal implications, and employers should be careful about the kinds of data they have access to, according to advice in InsideCounsel Magazine.
No one can foresee all the ways IoT will impact work or the world in general. But with billions of things already connected, as well as the expected growth in IoT, we can expect significant changes to the way we work and live.