Zoom, Microsoft and Cisco have been making headlines in the past few months because of their collective endeavor to solve a complex problem that will affect users, companies and the greater unified collaboration industry.
The challenge that Microsoft and others face is creating seamless interoperability between cloud services without over complicating the user experience, so users can still join meetings easily from their phones, tablets, work computers, or conference rooms.
In recent years, many UC service providers have been focused on freeing the user from device and platform restrictions when joining a meeting and keeping workflows simple. The idea is that it should only take pressing one button to join a call. And although it seems simple, the problem is far more complex for a few reasons in particular.
AVI Systems Chief Technology Officer Brad Sousa has found that more than 80 percent of enterprise companies use two or more UC platforms, even inside their own enterprise.
The vast majority are using Microsoft and Zoom, or Cisco and Microsoft, or some combination, and these applications are often combined into a hybrid model, being both on premises and in the cloud.
So, the majority of companies have multiple UC platforms, most being a mix of on-prem and in the cloud, and they want it all to interoperate seamlessly. What's the harm in that?
Zoom and Cisco have created interoperability solutions for their respective platforms, using industry standards for video conferencing. Microsoft has not.
"Microsoft is really challenging the traditional way we connect between platforms and saying there should be an easier, simpler way that addresses interoperability without sacrificing the one-touch dial," Brad said.
It's not that Microsoft is trying to be difficult. In fact, they're trying to simplify interoperability and create a better user experience for people. But, the flip side is that native interoperability with Microsoft historically hasn't been available. This is the main reason for the headlines.
There have been a number of news updates from partners in the field about the unified collaboration marketplace. In turn, many of AVI Systems' customers have asked Brad and the AVI UC team about how this will impact their UC strategies.
He talks about four key observations and corresponding short-term recommendations to help guide you through the turbulence, because ultimately, isn't this supposed to make things easier for people?
"From AVI's perspective, the most significant impact is actually the human impact," Brad said. "And what we mean by this is we need to evaluate these emerging trends and changes in the industry through the lens of how it impacts people in their use."
What's Happening in the UC Market?
Companies in the UC industry have been trying to solve three main problems over the last year. The first being what Brad calls "device independence." Now, what is that?
Device Independence
The basis for device independence is that people should be free to pick whichever device they want when working with colleagues on projects. It could be a personal device, like a phone or tablet, or it could be a work computer. The whole idea is that no matter which device is being used, you can still collaborate with others without issues.
Hybrid and Ecosystems
A few years ago, people and organizations tended to stick with just one platform for their unified collaboration needs — Cisco, Skype for Business, you name it.
Recently, that's changed. Most organizations now are equipped with multiple platforms that live on premises or in the cloud, or perhaps it's many cloud solutions combined into an ecosystem of sorts. Having this variation of on prem and cloud infrastructure can create interoperability challenges.
Simplified Workflows
When trying to join a meeting, one of the hurdles that UC companies are trying to do away with is forcing people to enter a 20-digit number or enter in a unique code to access other participants. The third UC trend has really been about making workflows for joining meetings easier. You might hear this being referred to as "one touch to join" or "one touch dial."
These three priorities and trends have been the focus of the industry and, more specifically, the latest announcements in the marketplace.
Big News in the UC Industry
Microsoft Announces End of Life Plans for Skype
Microsoft ended last summer with big news, starting in July. The company said that Skype for Business Online is done by July 31, 2021.
Following that announcement was another in August that Microsoft is phasing out Skype for Business third-party audio conferencing providers, or ACPs. Basically what that means is that "participants who attempt to join any Skype for Business meeting via dial-in numbers provided by a third-party ACP service will no longer be connected to the Skype for Business meeting." This service also ends July 31, 2021.
Zoom and Microsoft Can Interop
During the fall, Zoom announced that it created an integration for Microsoft Teams. It's a simple integration that allows users to schedule and attend meetings, and share content all within the Microsoft Teams environment. A similar add-in exists now for Office, and other Microsoft applications.
Starting early 2020, Zoom Rooms will be able to use a web browser to reach Microsoft Teams meetings, and vice versa, Microsoft Teams Rooms will be able to join Zoom meetings — and at no additional cost, licensing, or services. The basis of this additional feature is WebRTC, a way to join a collaboration meeting through a certain web browser as a guest.
Cisco and Microsoft Take It a Step Further
In a similar announcement at Microsoft Ignite, Cisco and Microsoft said the two companies would create a seamless way for users of each respective platform to join meetings within the native environments. Like Zoom, this is dependent upon Cisco and Microsoft opening a browser in their respective room systems and enabling that browser to join the call as a guest. But, the extra credit is given to Cisco announcing that it will deliver a joint cloud video interop (CVI) that's certified by Microsoft, which will compete with Poly, Pexip and BlueJeans. This, too, will be available by early 2020.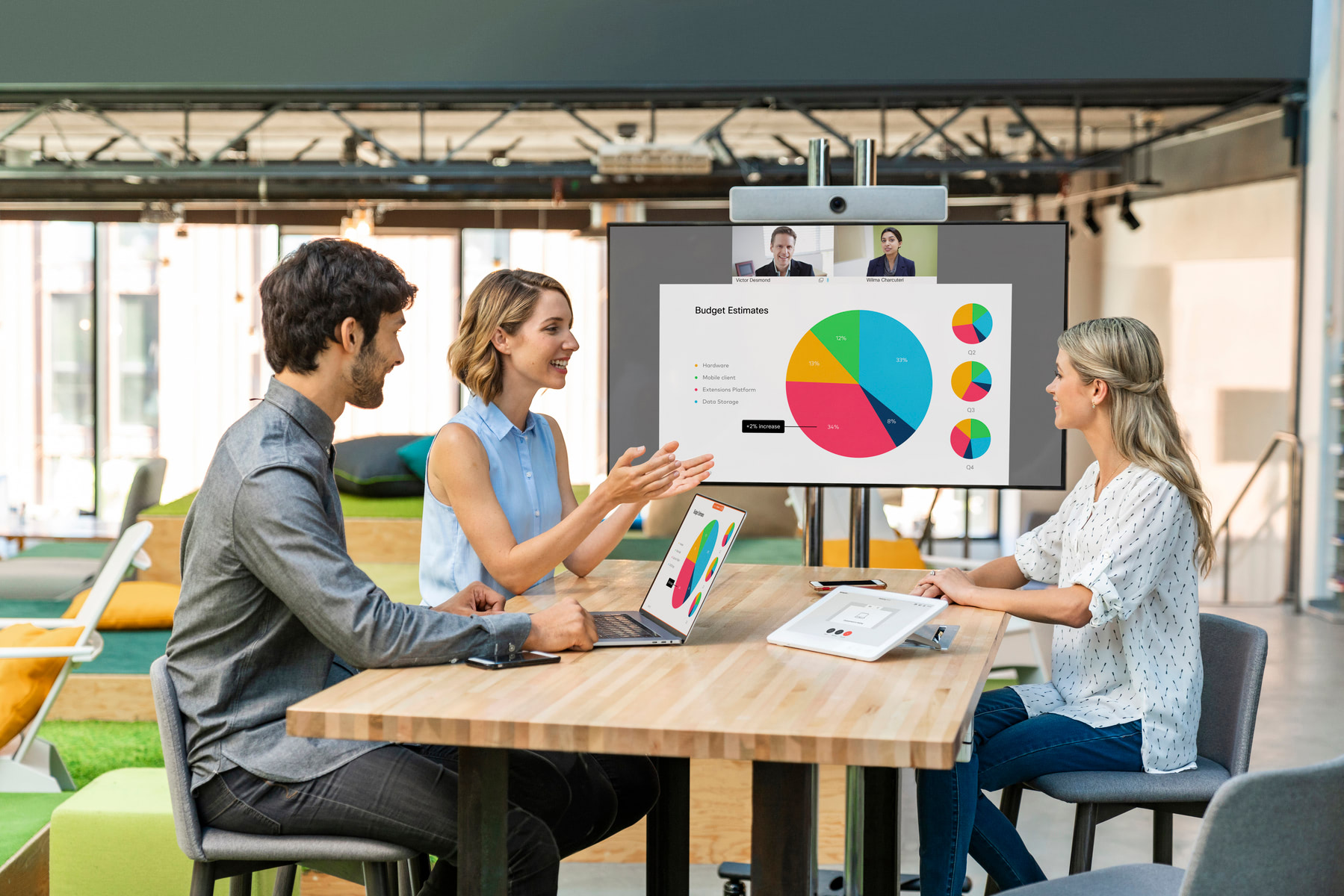 And while all this news is exciting, some things remain unclear. The Microsoft-Cisco announcement doesn't explicitly say whether or not additional licensing will be required, which makes it harder to determine how much value this change provides to customers.
Historically, using a browser to join a meeting has caused issues for some companies and their security policies. Additionally, browser-based meetings are guest services, which may not address what companies are looking for when they have multiple collaboration services.
The punchline here is that these services bring hope for solving the complexity of interop but need to be tested to see if they actually work in each company's environment.
What Is the Impact of These Announcements?
Brad says the biggest shift taking place because of these changes has to do with the so-called "interop at the edge." Okay, now what is that? Brad explains:
"With this idea of using web-based services to connect to multiple clouds, now our conference rooms are interoperable at the edge.
"What we mean by this is that each of these conference rooms on their own will want to traverse the nearest connection to the internet and join the meeting in the native cloud service that the meeting is being hosted in regardless if it's Zoom, Webex or some other platform."
Using WebRTC Guest as the means for connecting to meetings in each of the respective platforms will bring a certain degree of simplicity, which for users is great. However, there are some nuances that have yet to be explained.
For example, if you're using Windows 10 and you want to use WebRTC Guest, you're actually using Edge as the browser, which uses EdgeRTC, not WebRTC. Could that slight change cause issues? Perhaps, we just don't know yet.
What we think we know is that these changes are going to prompt competition in the meeting rooms space, particularly from Crestron, Logitech and Poly.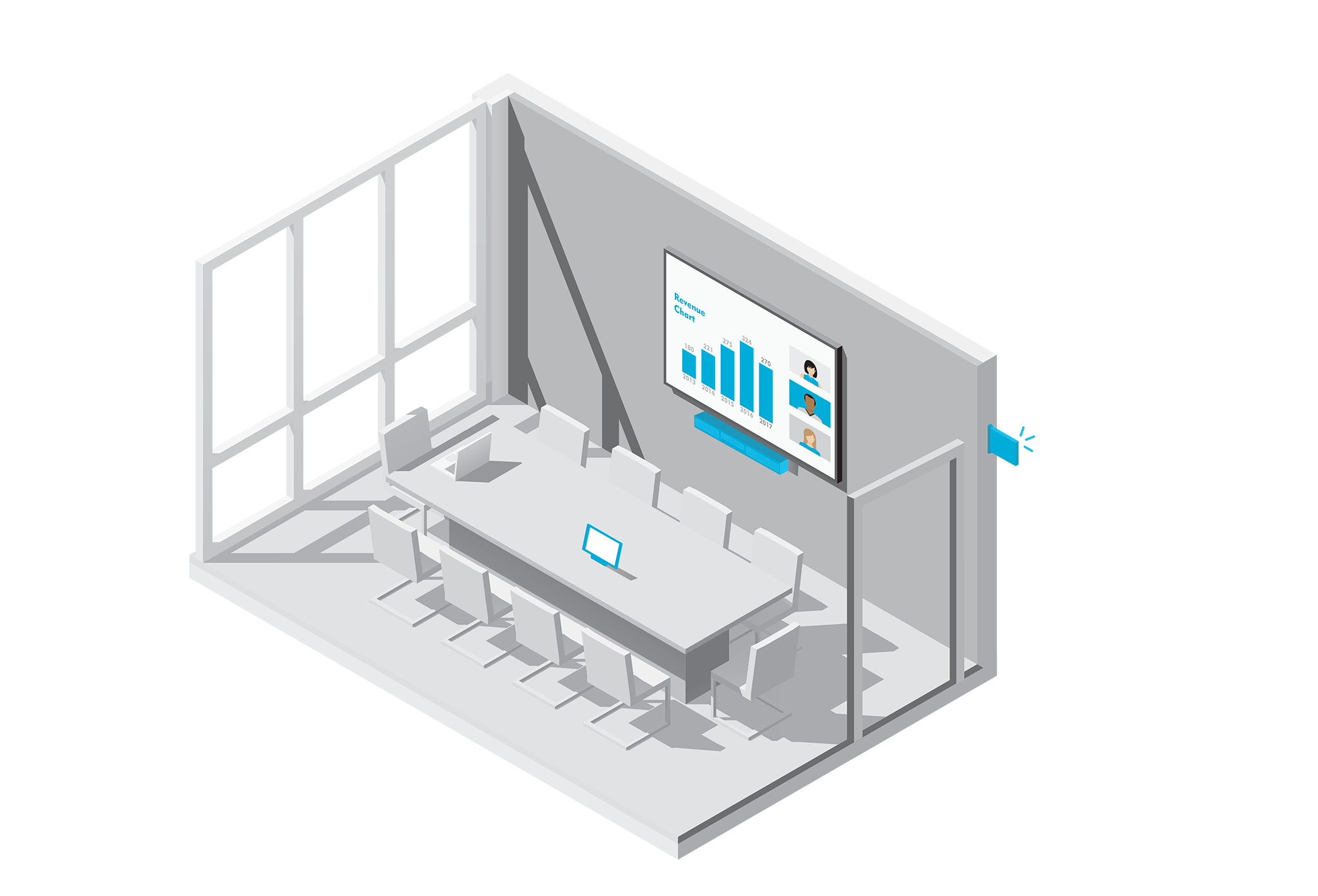 AVI Systems' Short-Term Recommendations
To navigate these waters, it's best to take stock of your individual UC strategy in order to find out what the best next steps are. Because depending on your current infrastructure — meaning, on-prem, cloud or a hybrid — it's unclear how much of an impact some of these changes will have. And the last thing you want to do is make things more complicated for users.
Here are three short-term recommendations in response to these changes:
Don't make drastic changes right away.

It's better to wait for further testing to ensure that these changes will benefit the users and organization overall.



Lean toward room designs that are able to be updated

,

and

ones that can have

service

s

added remotely

in the future

.



Double-down on enterprise applications for provisioning, commissioning, troubleshooting, and support.
The best course of action in times like these is to first go through a proof of concept (PoC), and then a pilot. These two actions will determine just how much these changes and updates will improve collaboration among users, while keeping things simple.
You can get started with a PoC and a pilot easily if you're already an AVI Systems customer. Just reach out to your account manager. If you're not an AVI Systems customer, feel free to contact us online here, or give us a call 855-521-0050.