Video conferencing has long been an effective and convenient way for families and friends to stay connected, for business professionals to collaborate, for students to take virtual field trips, and much more.
The health care industry has been somewhat slower to adopt video conferencing for visits between patients and their health care providers. But, many organizations appear ready to see telemedicine reach its potential to increase, improve and enhance the care given.
With an internet connection and access to a tablet, patients, who wouldn't make it to the doctor otherwise, will be able to receive care. Patients and doctors are both ready to see this happen.
The PwC Health Research Institute, an independent research agency focused on trends related to the health care industry, reported that the majority of consumers (60%) are willing to visit their doctors through a mobile device.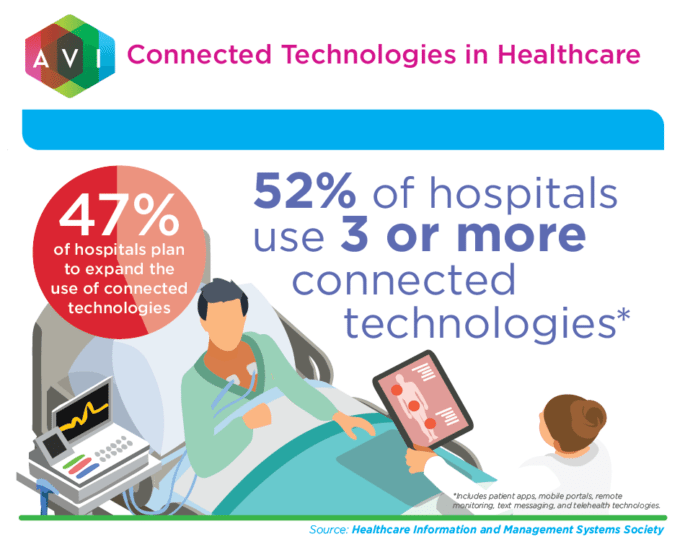 The annual report (2015) focused on the health care industry and collected survey data from 1,000 adults in the U.S. to find out their perspectives on the current landscape and their preferences for health care usage.
Some of the main findings showed that consumers are looking to technology to make health care more accessible. And, the majority of clinicians (81%) said that mobile access to medical information helps coordinate patient care, and 74 percent said that non-traditional venues improve access to care. Similarly, 58 percent of clinicians would like to provide a portion of care virtually.
When Telemedicine Is What the Doctor Ordered
When deciding whether to implement telehealth services within your health care organization, you'll want to weigh the trouble and expense with the benefits.
Of course, there are many instances when virtual visits won't work because patients need to see their providers in person. However, for simple diagnoses or management of existing conditions, telemedicine can be an invaluable tool, saving patients time and resources getting to and from the facility.
Some of the benefits include:
Reduced travel time and expense
Flexible meeting times
Less stress for sick patients and overworked clinicians
Convenient management of chronic conditions
Limited exposure to infections
Cost savings
Putting a Plan into Place
While patients may not need more than a mobile device to participate in a virtual visit, there is more to consider on the side of providers and facilities particularly when it comes to data security.
Learn more about some of the technological investments that will help improve patient care and increase efficiency.