MINNEAPOLIS – October 27, 2020 – AVI Systems today announced the appointment of Don Mastro, Vice President of Sales at AVI, to the dual role of Vice President of Global Sales at GPA. Earlier this year, AVI became the Regional Business Unit for GPA in the United States. GPA helps global enterprise organizations think and act globally as they create workplaces that deliver an engaged workforce. Through collaboration tools and environments, GPA helps employees share knowledge, and ideas and work together.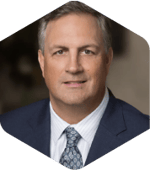 "Don lends AVI and GPA decades of sales leadership expertise," said Jeff Stoebner, President, and CEO of AVI Systems. "He has built global sales teams at AVI Systems as well as in leadership roles where he worked previously, so this additional role with GPA is a perfect fit."
In this new leadership position, Mastro will head both the AVI Systems sales team as well as the GPA sales leadership team where he will set sales strategy, oversee staff, and facilitate regional sales meetings and sales reporting. GPA currently has multiple go-forward sales priorities in place in order to capitalize on market opportunities and drive revenue growth.
"I'm excited about taking on this additional role and helping GPA reach its sales targets," said Mastro. "With the right team and structure in place, there's a great deal of runway for growth. I am confident in delivering results for GPA."
In addition to his expertise in unified communications and audiovisual technologies, Mastro provides many years of experience in business development at large enterprises and multinational organizations. During his career, he has held leadership roles at GE Capital, Intellisys Group, AVI-SPL, and Crestron Electronics. Since joining AVI in 2017, he has built a team of 100-plus sellers directly responsible for annual revenue growth goals. In addition to AVI direct reports, the GPA sales enablement coordinator will also report to Mastro.
Mastro holds a Bachelor's degree in management and marketing from Hamline University, St. Paul, Minn. He is a Certified Technology Specialist and has served on the Board of Governors at InfoComm, which produces the largest professional audiovisual trade show in North America.
ABOUT AVI SYSTEMS
Organizations that value the power of visual communications trust AVI to enable people and teams to communicate their critical ideas. AVI technologies accelerate decision-making, improve human interactions and create immersive digital experiences. For more information about AVI Systems, please visit www.avisystems.com
ABOUT GPA
GPA helps global enterprise organizations to think global, and act global, as they strive to create a workplace that delivers an engaged workforce. Our goal is to inspire employees with collaboration tools and environments to share their knowledge and ideas and work together to perform at their best. With almost 4000 specialized AV/UC staff in 50+ countries, we deliver simple, scalable, and standardized collaboration technology solutions and services, driving business velocity and ultimately competitive market advantage for our customers. Specialization in collaboration, a truly global footprint, yet the localized operational infrastructure and cultural awareness critical to local stakeholder adoption and business impact.
To learn more about GPA, visit www.thinkgpa.com, while further information on the GPA's Velocity proposition can be found through the www.thevelocitydifference.com microsite.