SCN Magazine recognized AVI Systems in November 2020 for its work on Thrivent's new headquarters. The project was featured in SCN's "Top Installs of 2020" list.
The building spans 264,000 square feet and connects via skyway to a network of downtown buildings. A Fortune 500 financial services company, Thrivent serves more than 2 million clients, with $152 billion assets under management/advisement.
Video source: Thrivent
"We're looking forward to sharing our beautiful new building — and all the unique amenities and features that come with it — with our workforce, clients and community when it's safe to do so," the company announced on LinkedIn.
AVI helped the organization with its audiovisual systems, including more than 200 meeting rooms. Thrivent unveiled its eight-story headquarters in November 2020, adding the latest building to downtown Minneapolis, Minnesota.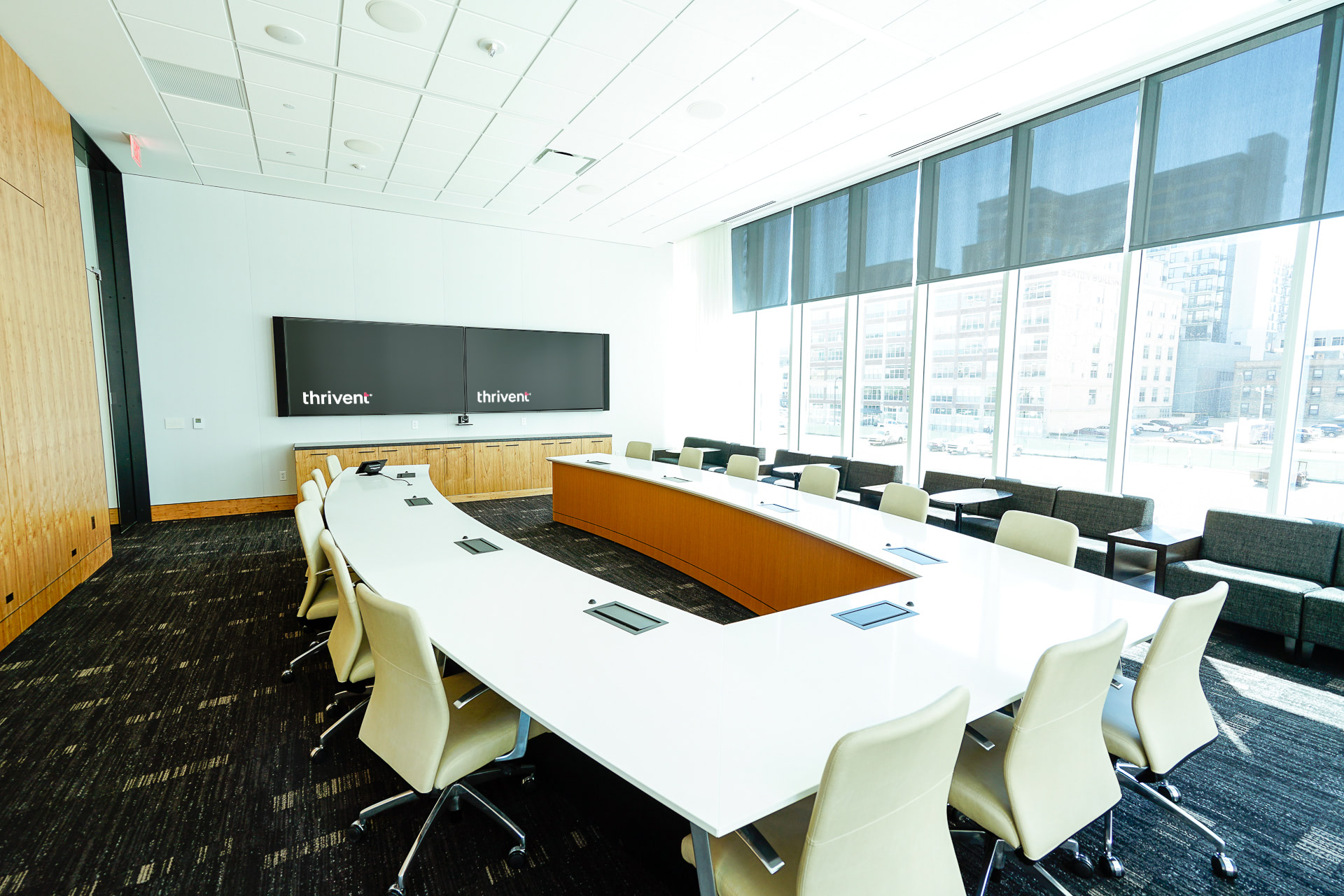 Our Approach
AVI Systems uses a methodical, phased approach to systems integration, with the central goal in mind to achieve high adoption of technology.
The first stage of the project starts with understanding the expectations for technology and systems, as well as the overall goals of the project. Afterward, the project progresses onto the next phase, which focuses on the technical design of systems, workflows and more. Installation comes next, followed by on-going support.
Learn about how AVI approaches projects here.