AVI Systems raised $20,300 during the second annual IGNITE Golf Tournament in partnership the National Systems Contractors Association (NSCA) and several manufacturers.
The funds will go toward supporting the NSCA's IGNITE program, which aims to "attract, engage and encourage" high school and college students to join the audiovisual (AV) industry. Over 60 golfers participated in the tournament.
"It was incredible," said Nate Ross, the event director with AVI Systems. "We had a great turnout, we had a lot of vendors come in, a lot of great donations. [The] weather was a little cloudy, but I think it was great, it was a great year."
Walking out onto the Wilds Golf course on Monday, you feel the soaked ground underfoot – the result of an inch of rain the night before. The sun was hidden behind clouds, the wind wasn't a bother, and the rain stayed away. For the most part, the conditions were good.
The 7,025-yard course has a mix of long fairways, elevation changes, and well-placed bunkers that gave participants a fair challenge, all while carting along a beautiful landscape on a cool, late-summer day.
The tournament kicked off with a shotgun start at 10 a.m. Participants took to the course, moving along the fairways and onto the greens throughout the morning.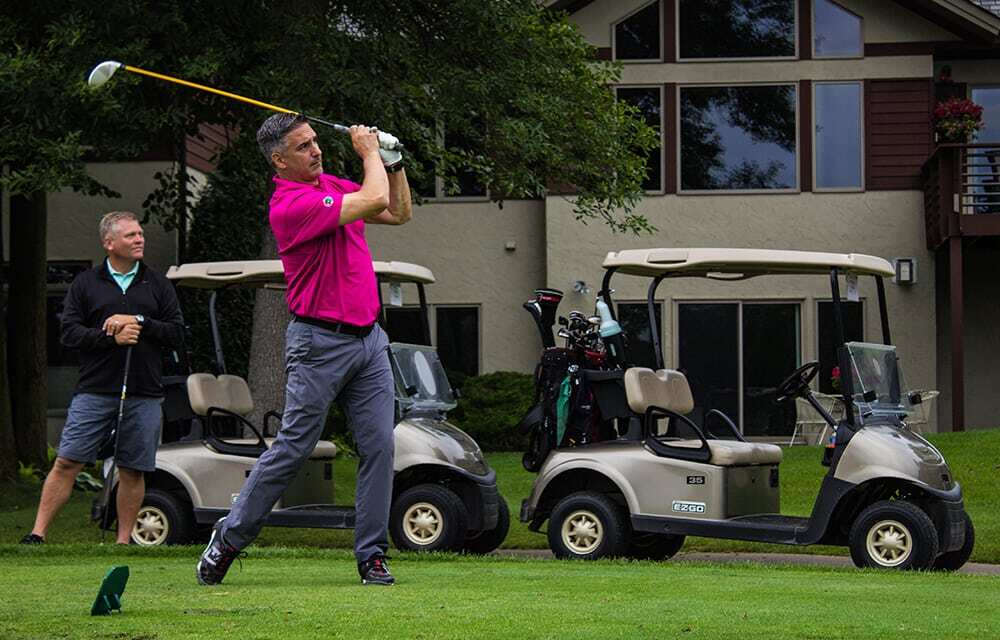 As a part of the fundraiser, a series of challenges and prize opportunities were presented at different holes, including putting, beat the pro, and a hole-in-one challenge. Participants paid the $20 for their team to have a chance at winning, which would also get them tickets for the raffle later in the day.
Kendra Lettau, process management architect at AVI Systems, won the longest putt, draining her putt from 25 feet away. Lettau said that golfing on Monday was "perfect." But, aside from getting on the course, the tournament was about bringing people together to "raise money for a good cause."
Mike Abernathy, director of business resources at NSCA, shared in that sentiment.
"One of the major challenges for systems integrators, and really anybody in the industry, is finding new talent," Abernathy said. "Our goal here is to have a program in place like IGNITE where you can go out and, in a sense, recruit, energize, ignite, [and] get the next generation ready about our industry."
Some of the challenge, he added, is that students often look to IT as a primary track, overlooking AV. But, AV and IT are merging, he said. As these two industries converge, putting skills to work will be needed more and more.
A part of the golf tournament is bringing to light ways to engage with students and communicate potential opportunities, even if it's not working with the technology directly.
Henricksen Account Executive Doug Schmitz said that clients are constantly asking about integrating furniture with AV equipment. That could be phones, speakers, displays and more.
For him, coming out to the tournament was a way to support the industry and help raise awareness to help the younger generation find a place in AV. "I think bringing the exposure and getting some of these opportunities for the younger generation to come up is something very worthy that we're happy to participate in," Schmitz said.
Abernathy explained that people from various backgrounds can find a way to apply their skills and build a career in AV, including IT professionals, musicians and others. "The thing we want to say is look at all of your options … and learn more about the industry," he said.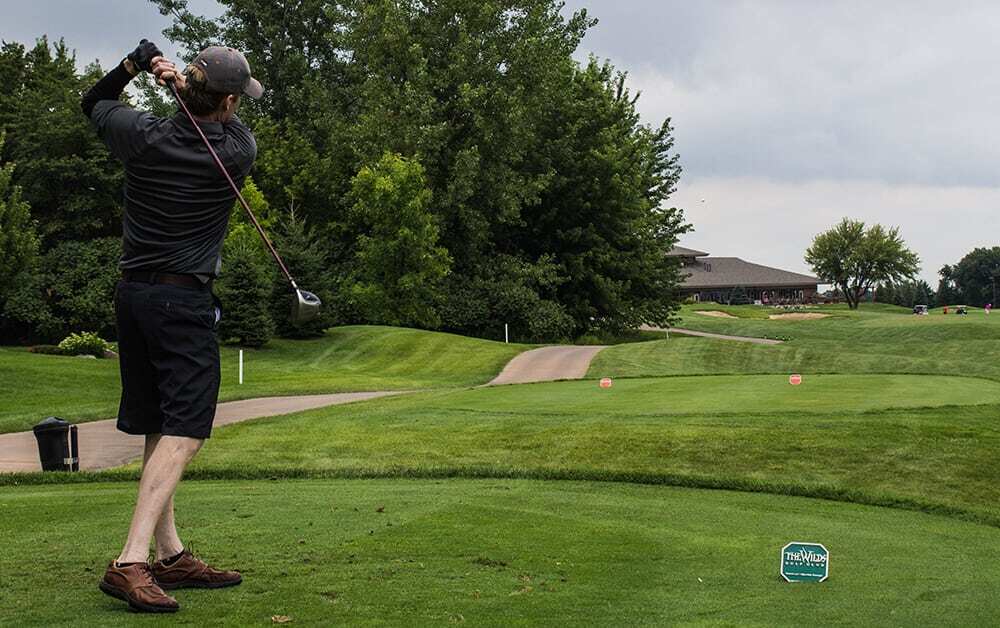 The tournament wrapped up right around 3 p.m., at which time participants moved from the course to the clubhouse for happy hour.
Afterward, participants were recognized for their accomplishments on the course, followed by a raffle and silent auction. Prizes included: NEC LED TV, Shure earbuds, Bose Bluetooth speaker, Audio-Technica turntable, QSC speakers, JBL Bluetooth speakers, and headphones.
The day ended with participants coming together in the clubhouse to enjoy food and drinks, while looking ahead to next year.
Ross, with AVI, said that the highlights of the tournament came down to building relationships with others through a common goal. Not only was the tournament a chance to get out of the office, Ross said, "you get to develop some friendships."
"It's just a lot of fun," he said. "We need you here next year."
---
Leaderboard
Team winners:
1st – 57 (-15)
Jay Rohe (Milestone AV - Chief), Loren Sposito (AVI Systems), Ted Campbell (Capella Tower), Bill Prout (General Dynamics)
2nd – 59 (-13)
Patrick Mancenido (Newline Interactive), Travis Kjerstad (AVI Systems), Steven Lee (ProfesssionalTravelService.com), Tyler Bame (AVI Systems)
Course Game Winners
Closest to the Hole (Men):
Travis Kjerstad, with AVI Systems
Closest to the Hole (Women):
Kendra Lettau, with AVI Systems
Longest Drive (Men):
Travis Kjerstad, with AVI Systems
Longest Drive (Women):
Laurie Englert, with Milestone AV
Longest Putt (Women):
Kendra Lettau, with AVI Systems