One of the biggest lessons the pandemic taught companies worldwide is that with just a meeting invite and a click-to-join solution, you're back in business. And now, after working this way for 18 months, can you even imagine a world where cloud-based collaboration solutions like Microsoft Teams or Zoom won't be critical?
Going forward, all meetings will need the flexibility to support collaboration from anywhere. Yet, many companies are struggling to accommodate their remote workforce as work-from-home gives way to hybrid work – whether that means employees work five days a week in the office or one.
Introducing Velocity: AVI's New Preconfigured Meeting Room Solutions
As the industry leader in AV and UC technology design, installation and support to enable enterprise-wide collaboration, we regularly talk to hundreds of tech leaders. From systems administrators and IT managers to facility directors and CTOs, everyone is trying to determine if they have the right tools to support the new hybrid workforce.
Most organizations want simple, fast-to-deploy and reliable solutions that are ready to go when employees return to the office. They require solutions that are agile and function seamlessly as everyone learns to conduct business in new ways.
Because time is the enemy and speed is a friend, we named our new preconfigured meeting room solutions Velocity. The solution set is built for the future of work and gets your hybrid teams working better, faster, and smarter – no matter where work is happening. Here are its three most significant advantages.
Advantage #1: Speed to solution
A year ago, large-scale meeting room deployments required time, scope of work assessments, deliberation periods and ongoing consultation. Big initiatives were carefully planned. Today, it's all about speed to quote, fast deployment and efficient user adoption. The return to office is happening, and you don't have the luxury of time you once had.
Velocity is a fixed, preconfigured meeting room solution that's ready for installation. Solutions are built around Microsoft Teams and Zoom. And because the configurations are consistent, you'll reduce risk and increase efficiency without sacrificing compatibility or performance.
Advantage #2: Own or Subscribe
Whether you want to own your technology or subscribe monthly, Velocity delivers the technology solutions you need:
Velocity Purchase – This option is available for organizations with a long-term view, interested in owning their technology investment. Pricing includes hardware and installation. AVI technical support is available as an option. Terms and conditions apply.
Velocity Purchase Pricing*: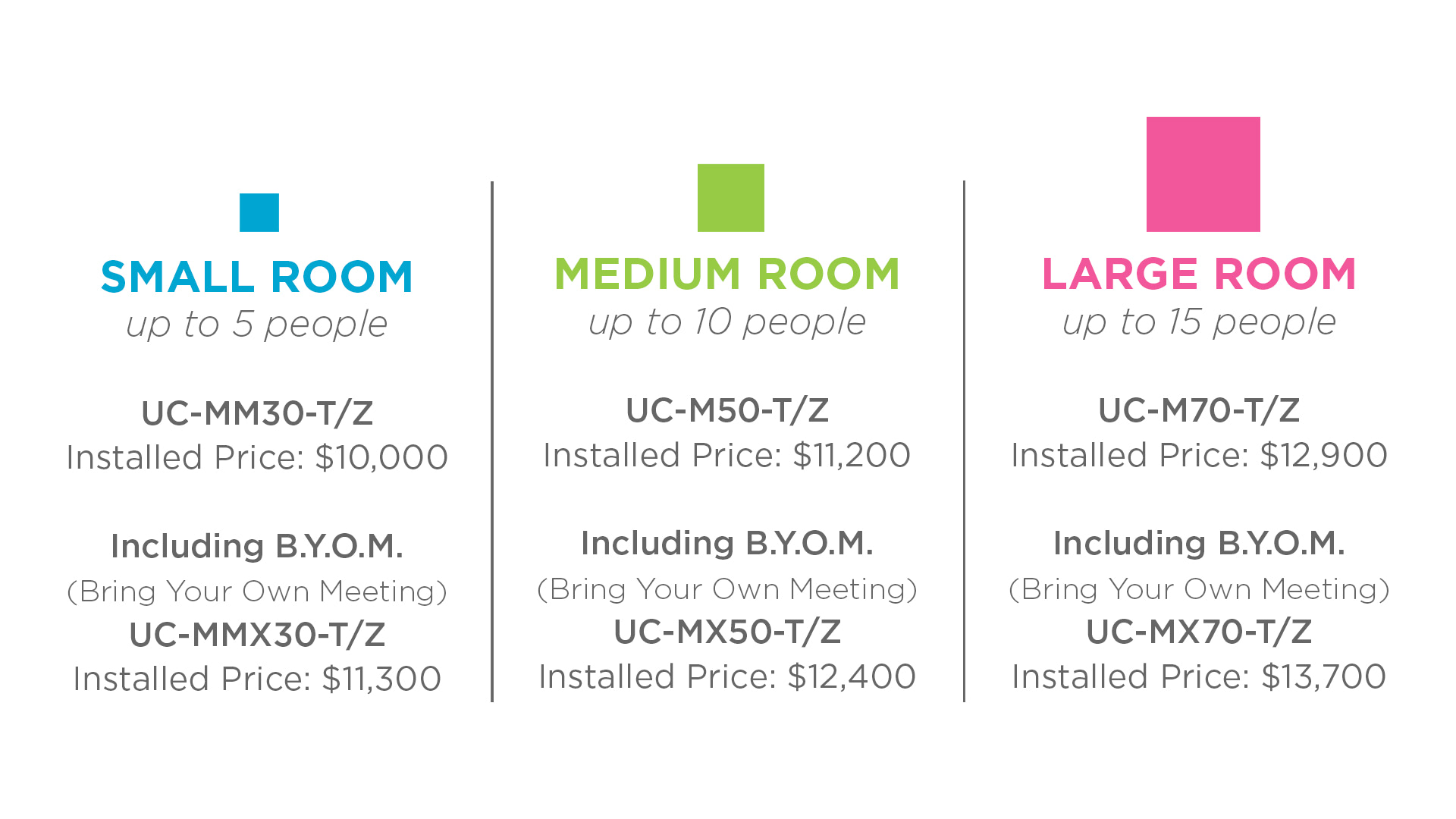 Velocity Subscription – Unplanned technology refreshes can be difficult to fund. Significant technology investments may not be suitable for temporary facilities. Velocity Subscription consists of a monthly service and one-time activation fee per room. AVI technical support is included with Velocity Subscription.
Velocity Subscription Pricing*: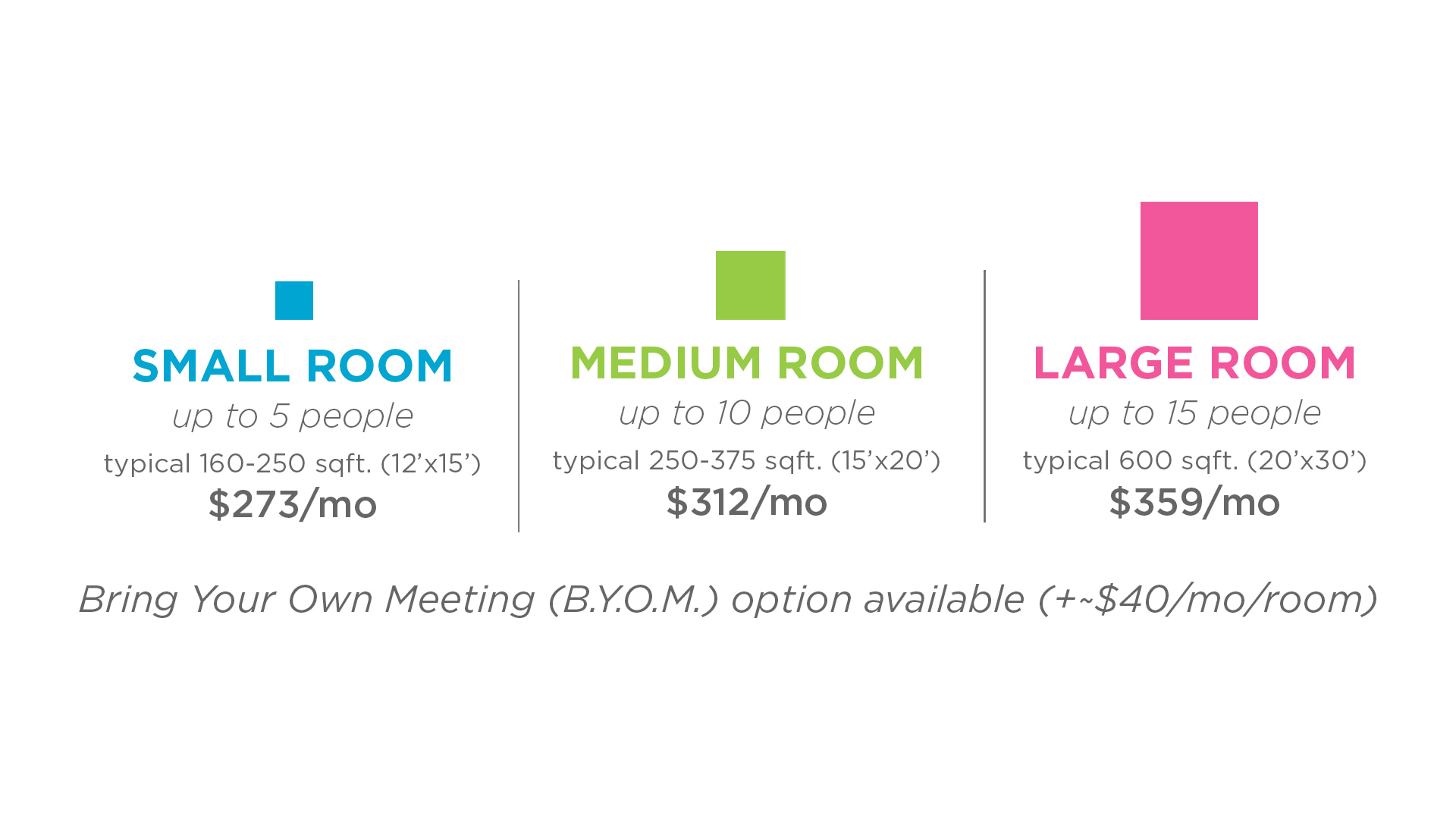 *Pricing for Velocity Purchase and Velocity Subscription is based on meeting room capacity as noted above. Velocity Subscription requires a one-time activation fee at time of order: $1,900/room. Cloud service assistance, if needed, is $450/room. Monthly subscription, no termination fee.
To start identifying the right Velocity solution for you, visit our online Room Configurator.
While available anywhere in the United States, pricing for Velocity as noted above is exclusive for customers located within 50-miles of an AVI office. Click here to find an AVI facility near you.
Advantage #3: Speed to turn on
Velocity is agile. Simply put, with a network connection and a power source, you're ready to go.
You need support, scalability, and fast user adoption, Velocity is built around Microsoft Teams or Zoom Rooms with consistent experiences regardless of room size. So, similar to how you issue laptops across your organization, conference rooms are issued with consistency and reliability. What AVI has done is create AV that behaves like modern IT.
In addition, employees can use whatever collaboration solution they're invited to (via BYOM options). Best of all, the days of walking into a meeting as a presenter and worrying about whether you'll be able to get the audiovisual system to work the way it should are over once and for all.
Want to learn more? Contact us today to learn more about our new Velocity solutions.