THE CHALLENGE

At its corporate headquarters, American Assets Trust (AAT) occupies one of 15 office buildings that serve as home to 120 AAT employees as well as many other tenants. AAT began updating the campus in 2017.

When it was time to create a new multi-use conference center for the campus, AAT turned to AVI Systems as its audiovisual systems partner.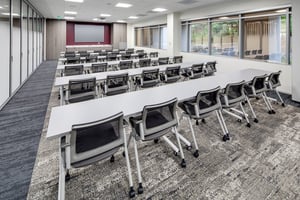 "We wanted to create another high-value amenity that AAT could use as needed, but one that tenants on campus would also find attractive and useful," said a senior project manager at American Assets Trust. "Since this was a new build-out, we designed a classroom style conferencing space that could accommodate up to 70 people.
"The room can also be divided to create two independent classrooms. The goal is to encourage all tenants on campus to use it, so we needed to keep the technology fairly simple, but provide the latest technology businesses need for their events."
ABOUT AMERICAN ASSETS TRUST
Founded in 1967
Full-service, self-administered real estate investment trust
50 years of experience in acquiring, improving, developing and managing premier retail, office and residential properties
Portfolio consists of 6.5 million square feet; one mixed-use property, a 369-room all suite hotel, and 2,112 multifamily units
Seven office locations in California, Hawaii, Oregon, Texas and Washington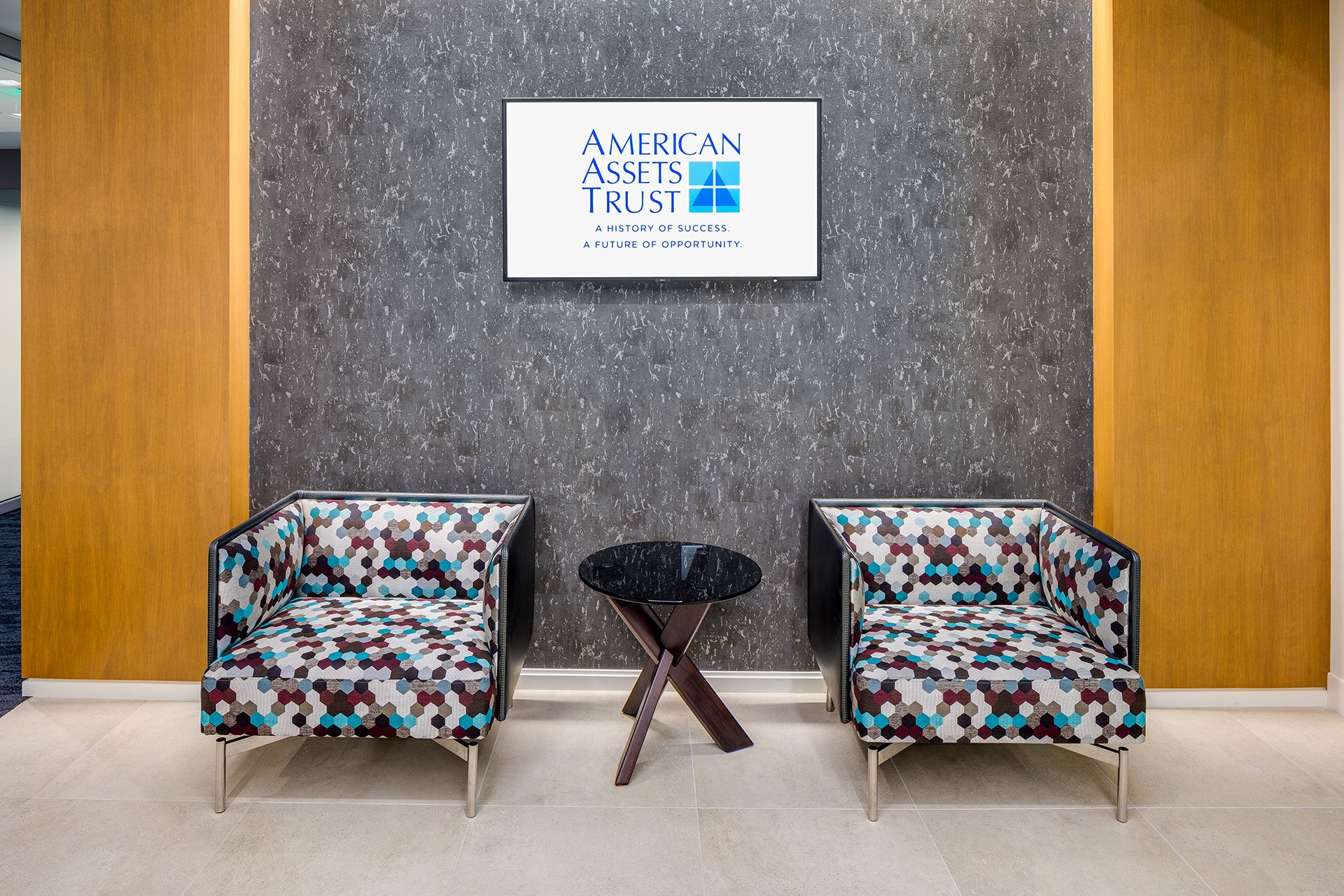 THE SOLUTION
To accommodate AV needs of the 1,500-square-foot classroom, AAT chose Crestron solutions, including two touch panels — one for each classroom. The solution is flexible so AAT can expand and move to wireless touchpads in the future if they choose.
AVI worked closely with the general contractor, electrical contractor and IT provider to ensure all the required jacks and outlets were installed where needed, along with the necessary floor boxes to make the system flex as the classroom configurations changed.
Two 65-inch and one 86-inch NEC displays were installed along with one laser projector. The AV system includes the use of a parallax screen — designed to look like a TV when it's off, or both sides of the conference space can mirror one another when used as one large conference room. Users can easily route unique video sources to any flat panel(s) or projection screen configuration.
Source content and video can vary day-to-day depending on the need. AVI also installed a Jabra 710 Bluetooth USB microphone and speaker combination to assist with wireless web conferencing in the smaller conference room.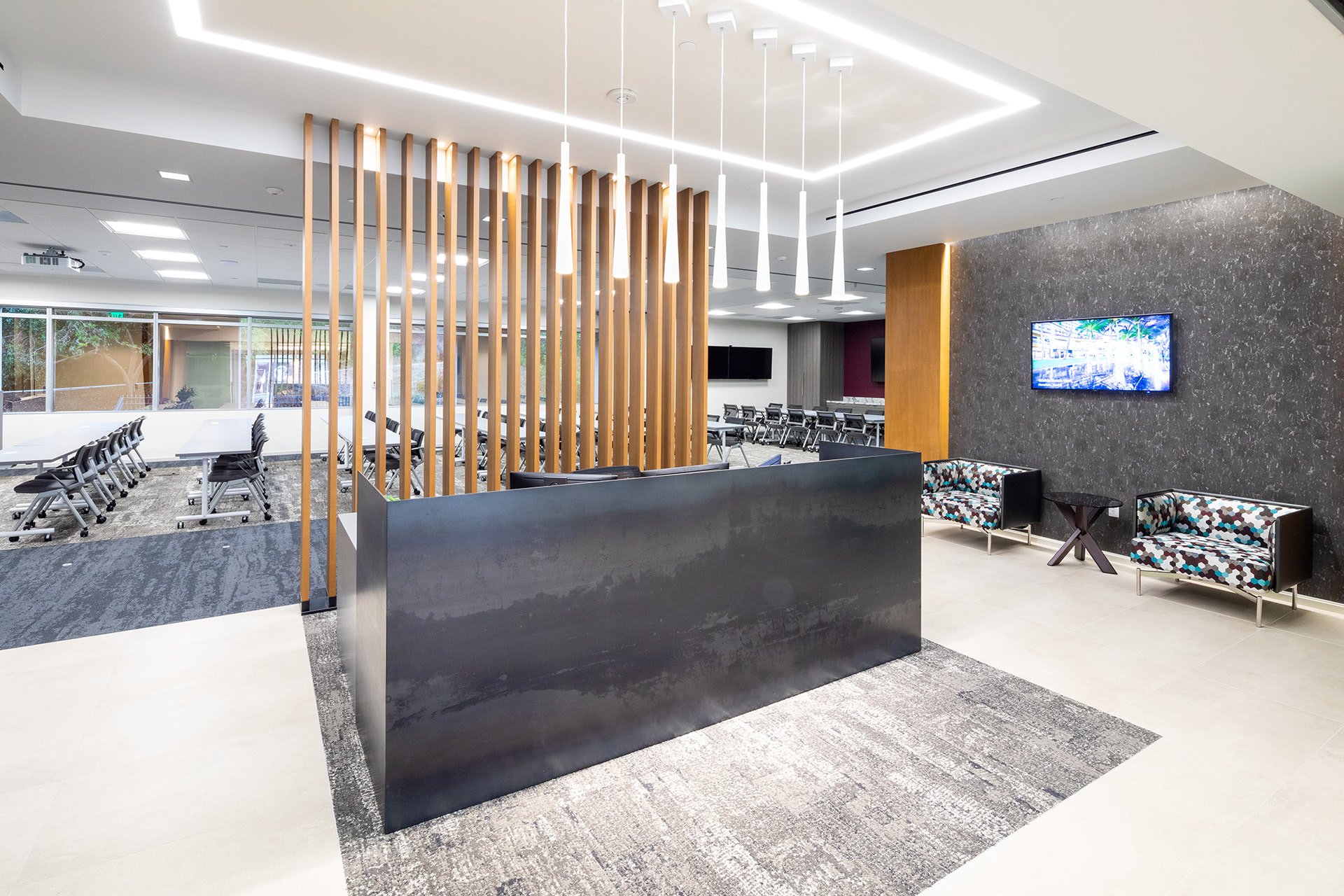 THE RESULT
Because AAT partnered with AVI Systems early in the process, AVI's PRO Development team was able to maximize AAT's budget and provide a system to meet the organization's needs.
AVI provided its full suite of services including PRO Development for planning, PRO Design for system design, PRO Integration and PRO Support to ensure that if any issues arise after the project is completed, AVI experts are available to troubleshoot and service the system quickly and efficiently.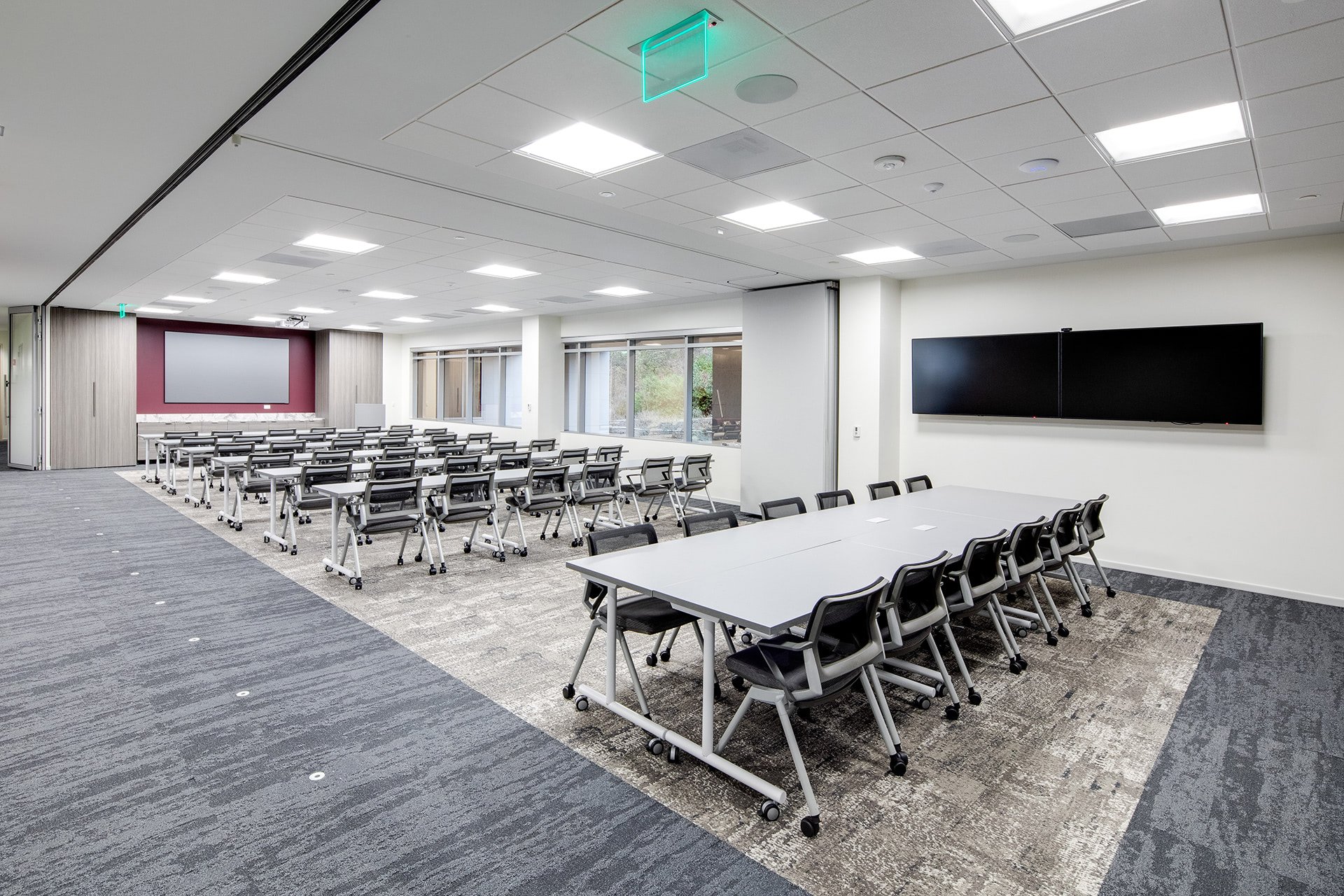 "One of the benefits of early engagement is the ability to test all components prior to on-site deployment, which ensures system hardware functions properly out of the box. This leads to a much higher probability for a successful installation and eliminates any delays required to replace DOA equipment mid-installation," said Michael Brandmire, Executive Account Manager for AVI Systems.
"AAT, as well as our campus-wide tenants, love the new conference room amenity," said American Assets Trust's senior project manager. "Since opening in August 2019, it's been fully booked each week. The overall design and feel of the conference area is comfortable and inviting. There are plenty of displays and speakers, so it works well no matter how it's configured. And, it's user friendly."
---
Photos courtesy of SnapMotion Inc.