Since 2008, Chrane Foodservice Solutions has been helping its customers choose and use the professional-grade foodservice products they need to be successful. Chrane works only with a select group of product manufacturers and is known for having deep product expertise and a hands-on training approach.
THE CHALLENGE
From their Dallas-based facility, Chrane hosts in-person and virtual hands-on product demonstrations. These interactive events are an excellent way for customers to discover new products — they can watch demonstrations, learn tips and tricks from Chrane's culinary experts and network with other professionals.

"When our customers are investing in professional-grade foodservice products, they want to get their hands on it and try it out," says Meredith Mulliken, Chrane's Marketing Coordinator. "During COVID, it was hard to get people into our test kitchen."
THE SOLUTION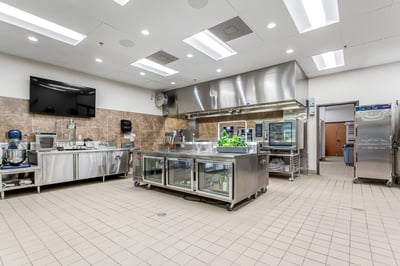 Chrane reached out to AVI Systems to create a video production solution that improves the quality of their live-streamed and recorded content.
Their Dallas facility has several different areas, including a showroom, cooking space and test kitchen called The Mix. The AVI solution integrated these areas through a series of cameras, displays and audio equipment. Now, Chrane uses this solution to internally produce a wide range of equipment- and food-based content.
"In particular, Chrane wanted to upgrade their showroom and kitchen spaces to provide a higher quality experience during their live demos," says Julie Hudson, Senior Account Manager at AVI Systems. "And they wanted the ability to record and stream demos for chefs and other guests."
"They were especially excited about the AVer tracking camera technology and its Epiphan Pearl 2 Live Production console. Combined, these give Chrane the ability to zoom cameras in and out
based on what the chefs or technician is doing," added Hudson. "That and the ability to move cameras around in their facility based on where an event is taking place."
THE RESULT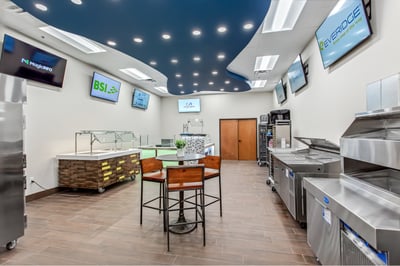 While the AVer tracking cameras and Shure microphones are helping Chrane create better live-feed and social media content, there's another benefit as well.
If previous customers are having challenges with their foodservice equipment, Chrane can quickly get on a videoconference and use their new AVer tracking cameras to troubleshoot.
"AVI's total solution has brought us closer to our customers," added Mulliken. "It allows us to be in front of them rather than sending emails or pictures back and forth. We can show them in real-time how their product works and how easy it is to use."
They've used the new solution during several events already and customers have been impressed with the video and sound quality.
"When customers are in our facility for events and see this solution, they know we've made an investment in our business and our production quality on their behalf," said Mulliken. "They see we want to give them a great experience."
Click to see a Chrane Foodservice video featuring its Dallas office updates.