Need to improve your meeting room technology quickly? Most AV vendors have plenty of options, but it can take time to sift through them. That's why AVI Systems launched an industry-first, pre-engineered meeting room solution called Velocity.

Available in both Velocity Classic and Velocity Signature configurations, this solution can be ordered in minutes and installed in hours. It's available for small, medium, and large conference rooms and can be purchased outright, or you can subscribe on a month-to-month basis. This flexibility makes Velocity an excellent option for organizations that:
Prefer to limit their upfront investment

Want or need to avoid construction

Need to convert an existing meeting space into a full-featured Microsoft Teams or Zoom room

Lack IT support staff and need a vendor to handle everything from installation to maintenance, upgrades, and support
Below we provide an overview of AVI's Velocity Classic and Velocity Signature solutions and share some use cases to help you decide which option could work best for you.
Velocity Classic

Our classic Velocity solution is designed for traditional meeting rooms and enables hybrid collaboration in a format that enables everyone to participate. Classic solutions are available in both single or dual display configurations for small, medium, and large meeting spaces.
This cost-effective solution includes:
Single or dual HD display systems

optimized

for Microsoft Teams or Zoom

Microsoft Windows or Android configurations

Floor-to-wall technology enclosure designed to minimize construction

Add-on options such as bring your own meeting (BYOM), room scheduling, and whiteboard camera (windows only)

Support options such as site survey, tenant assist, and customer care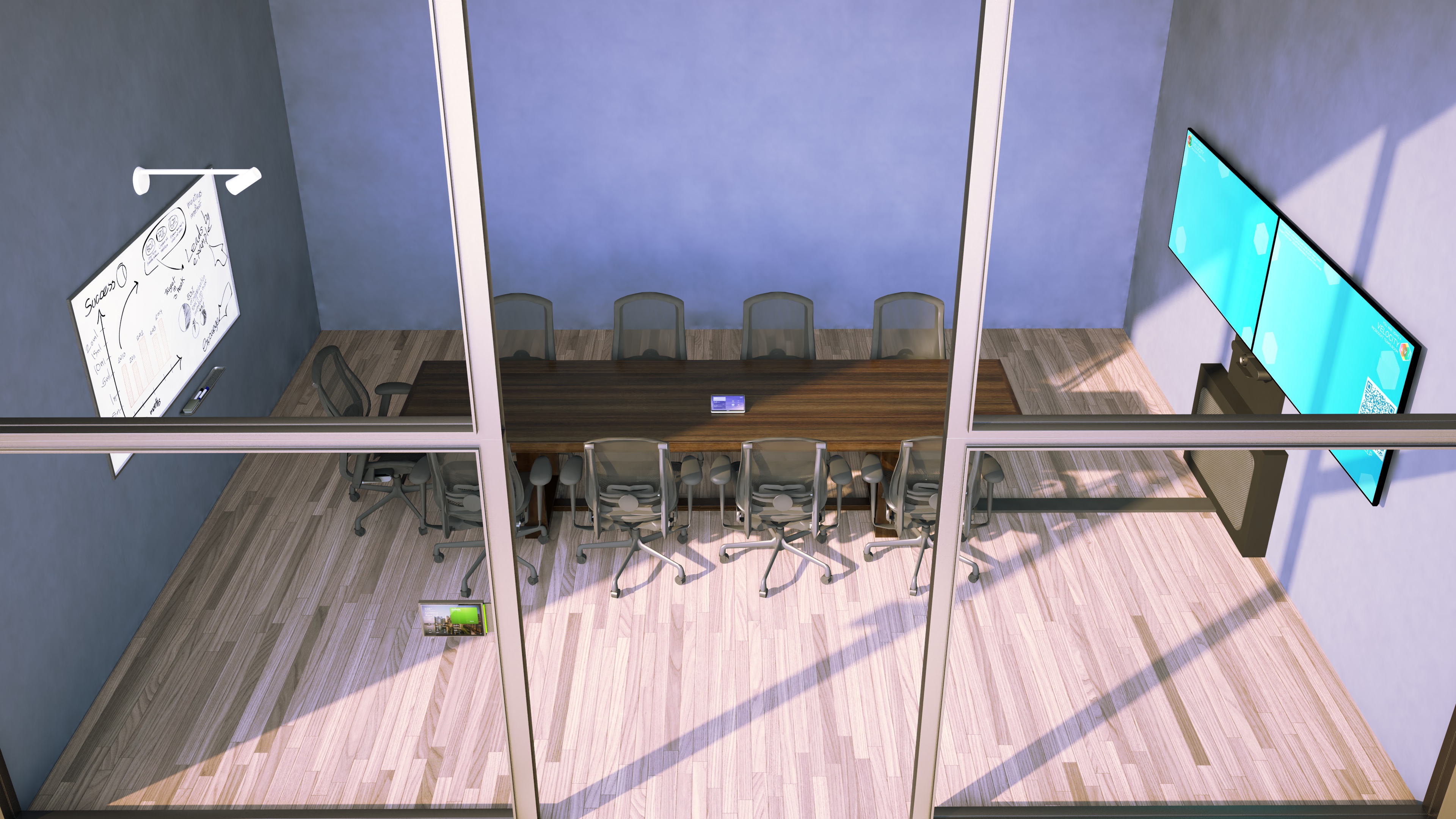 Our Velocity Classic Solution is best for applications where the in-room participant experience takes priority.

Example use case: Velocity Classic is perfect for an organization that has existing or new meeting room spaces and needs easy-to-deploy and use collaboration capabilities. Classic solutions can be customized to fit practically any meeting space from a huddle space to a large conference room.
Velocity Signature

We developed Velocity Signature solutions to improve the hybrid collaboration experience – especially for remote participants. These systems create a more inclusive experience for hybrid Microsoft Teams meetings.
Velocity Signature solutions include:
21:9 wide aspect ratio display system

optimized

for Microsoft's Front Row layout for small and medium-sized meeting spaces

A projection system designed for those large meeting space needs

Touch-to-join touch panel control system

Automatic camera framing improves remote experiences

Free-standing technology enclosure supports

open area

and window-wall installations

Add-on options such as a collaboration whiteboard, room scheduling, and whiteboard camera

Support options such as site survey, tenant assist, and customer care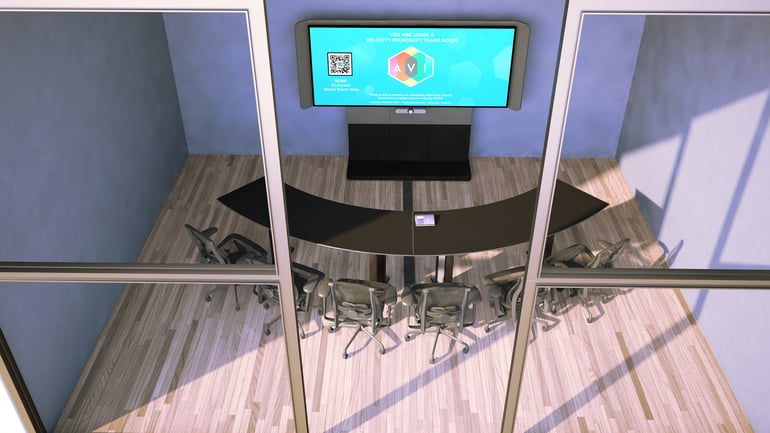 Velocity Signature is best when you want to deliver a truly hybrid-optimized experience. Our Signature solutions ensure every participant in the meeting is clearly seen and heard. Front row provides an inclusive meeting layout that fosters a deeper connection between in-person and virtual meeting participants. It also allows you to maximize screen real estate so you can see both people, content, and chat simultaneously.
Example use case: As organizations adopt hybrid work policies, collaborative solutions ensure the workforce can remain productive. Converting an existing traditional meeting room into a hybrid-optimized room enhances meeting equity for those who work remotely.
Which Solution is Best for You?
Deciding between our two pre-configured meeting room solutions comes down to one simple question: do you want to prioritize the meeting experience for in-person or hybrid meetings?
If your answer is traditional in-person and remote employee meetings, then Velocity Classic is for you.

If your answer is hybrid meetings with collaboration in mind, take a closer look at Velocity Signature.
Curious about meeting room solutions for your organization?
Download the Velocity brochure

Visit our online

room configurator

where you can explore a variety of options and use custom filters to create a solution that fits your meeting space requirements.

Contact AVI Systems

to talk with one of our Solutions Architects and get a custom project quote.
©AVI Systems, Inc., 2023