Summary: This is the fourth in a series of posts highlighting how to create high-impact spaces in any industry.
In the past, hospitals and healthcare systems primarily used AV solutions for educational and informational purposes, such as displaying patient wait times or providing directions to different departments. Today, high-impact AV solutions play an increasingly important role in healthcare settings as more facilities invest in supporting their operations and improving the patient experience.
Reception and Waiting Areas

In the frontline of healthcare delivery, the reception and waiting areas are the initial touchpoints for patients and their families. High-impact AV solutions have transformed these spaces into comfortable and engaging environments through:
Digital signage can be used to display educational videos, share patient testimonials, provide wayfinding information, indicate patient wait times, and other content that keeps patients informed and entertained.
Video walls can share the hospital's history, provide virtual tours of the facility, recognize hospital donors for their contributions, or showcase digital art.
Interactive kiosks can be used to provide patients with information about their upcoming appointments, check-in for their appointments, or even pay their bills.

Patient Rooms

Patient rooms have evolved into personalized spaces focusing on enhancing patient recovery and comfort. For example:
Interactive patient systems offer a range of services right from the patient's bed, including personalized entertainment and educational content, creating a home-like experience.
Video conferencing systems can also be used to connect patients with their families and friends, or to participate in remote consultations with their doctors.
Education and Training Rooms
Education in healthcare has leaped bounds through the adoption of high-impact AV technologies, establishing environments conducive to interactive and immersive learning experiences. Examples include:
Simulation labs can employ VR technologies to create realistic training environments, offering hands-on experience to budding professionals. Imagine virtually seeing or working on a patient's heart, for example.
Interactive displays facilitate collaborative learning and interactive sessions, fostering a dynamic educational setting.
Projection and audio systems can transform a basic auditorium into an engaging and dynamic lecture space that makes it easy to broadcast educational content to large remote audiences.
Telemedicine suites can use high-quality cameras and microphones to allow patients to see and speak with doctors and other healthcare providers remotely. This can be especially beneficial for patients who live in rural areas or who have difficulty traveling to see a doctor in person.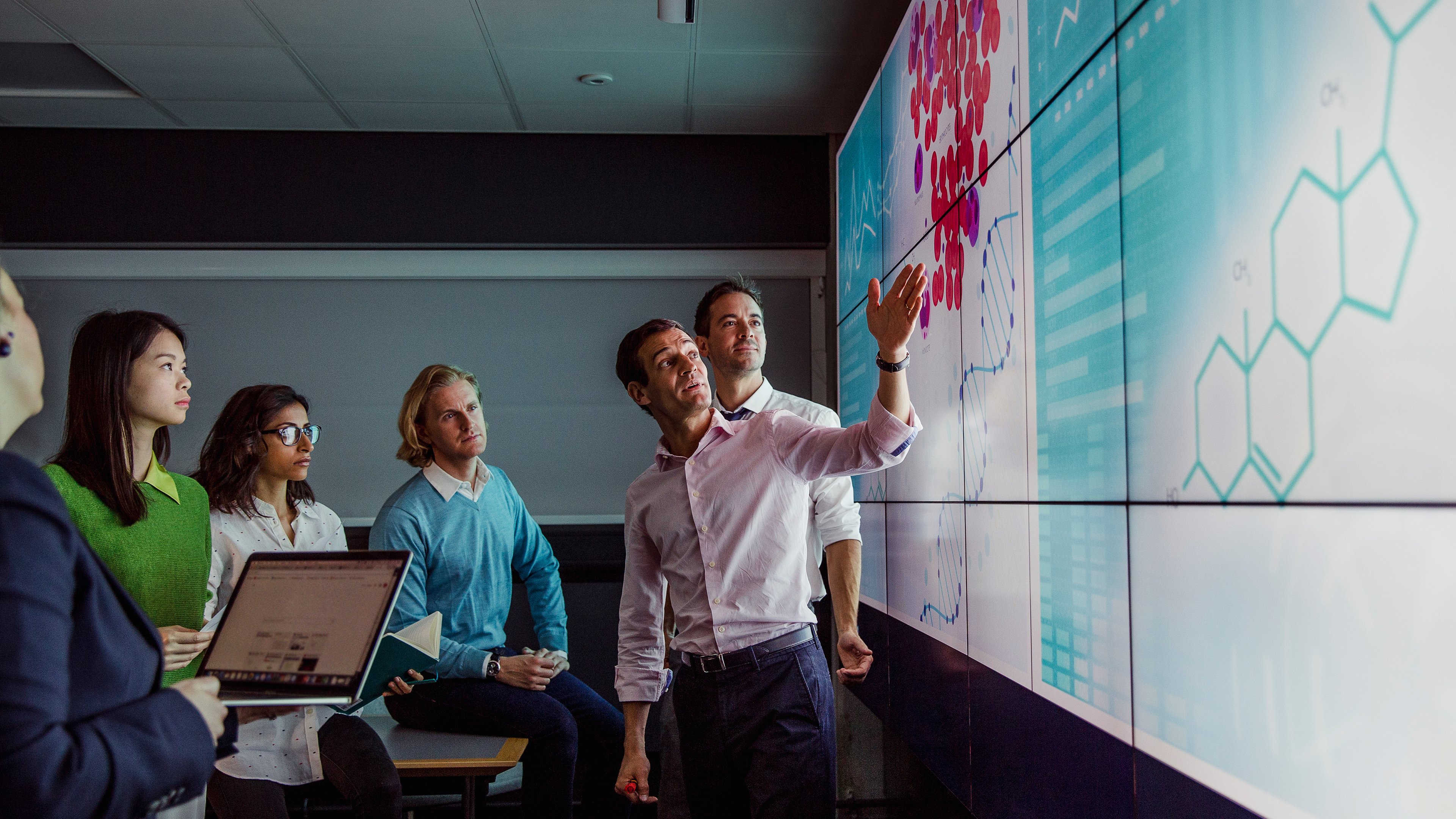 Case Study: Hyatt House LA University Medical Center Creates Conference Space
Diagnostic and Therapy Rooms
Diagnostic and therapy rooms employ AV solutions to optimize patient experience and improve the accuracy of diagnostics through:
Immersive technologies such as augmented and virtual reality can be used for therapeutic procedures, offering immersive healing and learning experiences.
3D visualization can facilitate better understanding and analysis of complex medical data, enhancing diagnostic accuracy.
Sensory rooms offer patients the opportunity to choose content that creates a calming environment, including sound, light, and visuals.
Mini Case Study: A large healthcare system in the Midwest partnered with AVI Systems to create a sensory room for their psychiatric ward, allowing patients who are having an episode to choose a calming sensory experience.
Command and Operations Centers
Command and operations centers can provide critical situational awareness for staff who manage operations and coordinate patient transfers. For example:
Displays and video walls provide staff with real-time access to the broad range of information they need to make decisions and care for patients.
Case Study: Renown Health Adds Regional Operations and Transfer Center
Stay Tuned for more High-Impact AV Use Cases
Watch the AVI blog for the next post in our series about creating high-impact spaces with modern AV solutions, including:
Sports/Entertainment/Retail
Want to get notified by email when these posts are live? Subscribe to AVI's blog by scrolling to the footer.
Your trusted AV partner for high-impact spaces
Looking for a trusted partner to create a unique experience in a healthcare facility? We're AVI Systems, the largest global AV systems integrator and a leader in high-impact audiovisual solutions for nearly 50 years. With our proven process and experienced team of experts, we've successfully moved dozens of healthcare projects from initial concept to final implementation.
©AVI Systems, Inc., 2023